Mission
Our mission is to contribute to the enhancement of business value and competitiveness for our customers, primarily in the manufacturing industry, and to make a positive impact on society. We do this without a predetermined focus on expensive automation equipment, robots, or systems.
---
Services
Business Consulting Our team of experienced MBA holders with a rich background in practical work at major companies and beyond will support you from current state analysis to strategy development and execution. We can assist in defining short-term, medium-term, and long-term visions, as well as investment plans for your specific needs.
Productivity Improvement Consulting Enhancing productivity is the key to maintaining and further expanding a company's competitiveness. Based on your business and strategic objectives, we aim to improve productivity through the optimization of manufacturing processes and the resolution of technical challenges. Our engineers and consultants collaborate closely to provide you with practical solutions as we work together toward enhanced productivity.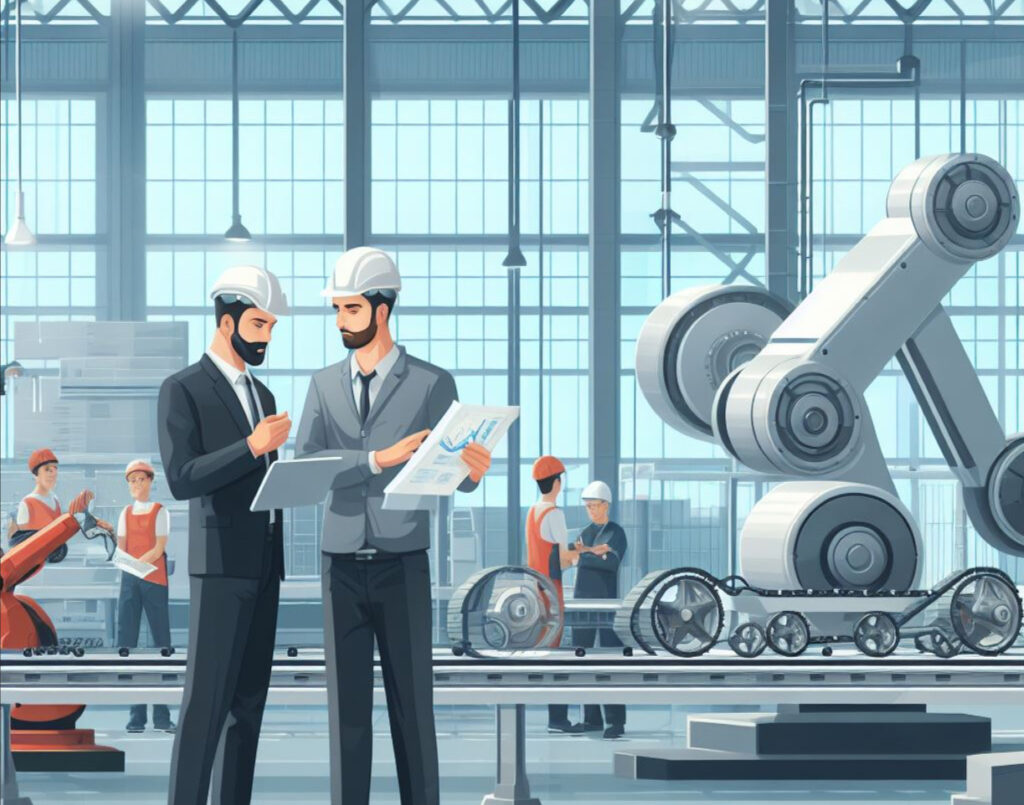 ---
Building a Digital Factory Leveraging Digital Twins We provide Digital Factory construction services using the digital twin tool fastSUITE E2. With this service, companies can simulate physical manufacturing processes in a digital space, enabling optimization.
Service Features
Real-time Simulation: Using Digital Twin tools, we capture real-time processes and conditions of actual factories and conduct simulations in the digital space.
Cost Reduction: Through trial and error in a virtual environment, we identify optimal solutions before making actual process changes, resulting in cost savings.
Improved Production Efficiency: Predictive analysis allows us to identify potential issues and address them in advance, enhancing production efficiency.
Benefits
Enhanced Safety: You can experiment in the digital space while avoiding risks in real factories.
Flexible Planning: In the digital factory, you can quickly test various scenarios and develop optimal operational plans.
Sustainable Operations: Efficient operations are achievable while minimizing environmental impact.
Implementation Process
Requirements Definition: We understand your needs and requirements, defining the project's objectives clearly.
System Construction: Leveraging Digital Twin tools, we build the optimal system.
Test Operation: We test the constructed system and make adjustments as necessary.
Full Operation: After confirmation and adjustments, we put the system into full operation, aiming for effective operations.
Leveraging Digital Twin tools for Digital Factory construction is a service that helps companies evolve into the next generation of manufacturing. We are here to support you in enhancing competitiveness and building a sustainable business.
---
Robotics Laboratory We are currently establishing the "Robotics Laboratory," a multifunctional space designed for demonstrating, validating, employee training, meetings, and research and development. This facility features state-of-the-art tools and equipment to provide a comprehensive range of services.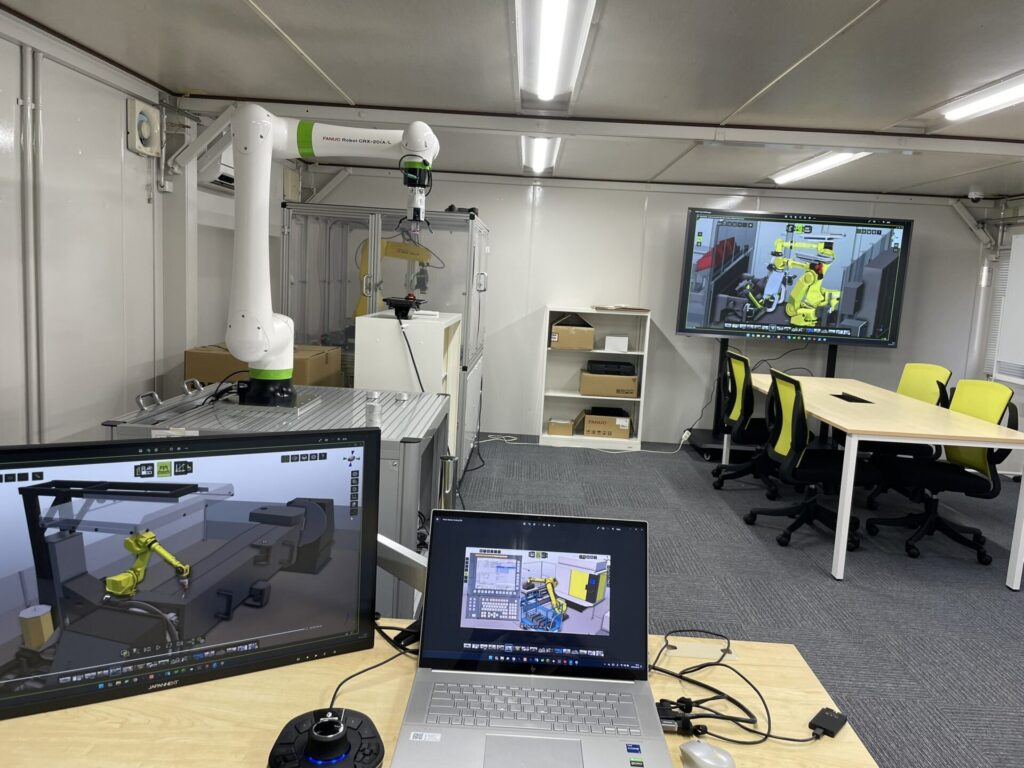 Featured Tools and Equipment
fastSUITE E2 (Digital Twin, Robotic System Simulator): Our Digital Twin tool allows for accurate simulation and optimization of robotic systems, streamlining your manufacturing processes.
ROBOGUIDE: ROBOGUIDE is a powerful tool for simulating and programming industrial robots, ensuring efficient and precise robot operations.
FANUC Collaborative Robot CRX-20iA/L: The FANUC CRX series of collaborative robots offer advanced automation capabilities while maintaining safety in human-robot collaboration scenarios.
FANUC LR mate 200iD: This industrial robot offers high-speed and high-precision performance, making it suitable for a wide range of manufacturing tasks.
FANUC Vision Sensor 2DV, 3DV/400: FANUC's vision sensors provide visual guidance and inspection capabilities, enhancing the flexibility and precision of robotic applications.
Our Robotics Laboratory is equipped with cutting-edge technology to support your needs in robotics development, training, and testing, ensuring that you stay at the forefront of automation and innovation.
---
Company Information
Company name: Taisei Robotics Corporation
Business: Factory Automation Services, Robot System Integration Services
Headquarters Address: 353-3 Nakashinden, Sayama-shi, Saitama 350-1311, Japan
Telephone number: +81-4-2958-8925
President: Ryu Wakamatsu
Managing Director / Board Member: Mitsuhiro Yamakita
History: Our group's companies were founded in the following years.
1972: Taisei Electric Co., Ltd.
2013: Taisei Engineering Asian Co., Ltd.
2023: Taisei Robotics Corporation